Motorcycle workshop equipment also includes quality furnishings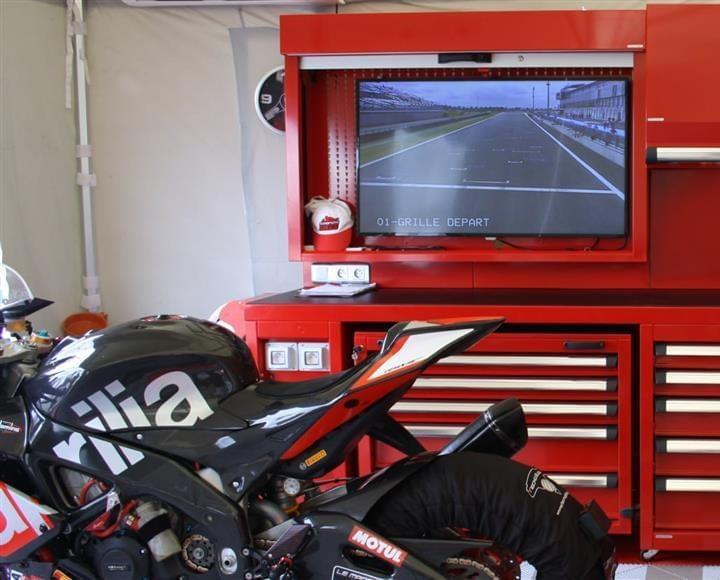 Two things are needed to repair motorbikes, or to bring their performance to the maximum: skill and state-of-the-art equipment. Besides all the tools of the trade, the furnishings are a valid instrument for improving the organisation of the staff. It is important to have furnishings that can safely store all kinds of equipment and increase the productivity of the workshop.
Let's take a closer look:
Furnishings recommended for motorcycle workshops
A motorcycle workshop is full of equipment of all sizes: the motorcycle jack, petrol tanks, stands, engine mounts and so on. Having a perfectly organised space is the first step towards a tidy workplace, with all tools in place, and an efficient workshop.
We recommend the following furnishings, which are essential for motorbike mechanics, for similar work environments:
wall-mounted furnishings - Space saving is crucial for workshops of this type, which often have to cope with small environments. Optimising the vertical space makes it easier for motorbikes to pass through and to operate with ease;

drawer units and tool trolleys - to keep all the tools and equipment of the trade in order. Spanners, screwdrivers, pliers: everything will have its own place. Both furnishings are equipped with a lock to protect confidential documents and tools.

fluid and energy distribution modules - to supply air, water and power through one compact piece of furniture, saving space and maintaining a uniform style.

Thanks to its modular nature, the furnishings can be completed with other furnishings as desired, which can be selected according to the daily habits of the technicians.
Discover all motor sector solutions
The advantages of DEA equipment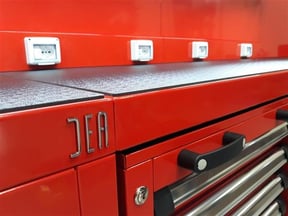 The benefits of DEA furnishings for motorcycle workshop equipment are immediately visible: starting with the increased workshop space, you will have the feeling of working in a welcoming, well-designed environment.
Equally important is the robustness of the furnishings: they are not afraid of scratches, shocks and corrosion. They retain their appearance and functionality even after many years of use.
DEA's motorcycle workshop furnishings can also be customised: colours, finishes and a wide range of accessories help you create a set up that fully reflects the image of your workshop.
We are passionate about the world of motorcycling and creating efficient furniture is our goal. Ask for a consultation to create a customised set up for your workshop.